Welcome to Xtra Innings Sports Park.
Formerly Rivershore Sports Complex is now under new ownership. The park property has been sold & the business is now owned and operated by Xtra Inning Sports, LLC (Eddie Hutton & Bill Chard). It will be business as usual at the park as we gear up for adult slow pitch, girls fast pitch, and boys baseball in the 2014 season.


Xtra Innings Sports Park is a privately owned 6 field softball / baseball complex located along the Ohio River on KY State Route 8 in Hebron, KY. The 4 inner fields are fenced at 300' , but can also be configured to 310' and have 90' base capability for older kids baseball. The inner 4 fields also have championship caliber musco lighting! The outer 2 fields do not have lights, and are fenced at 330'. The Complex offers adult slow pitch, girls fast pitch, & boys baseball leagues & tournaments. We operate a full concession. Therefore no outside food or drink is permitted to be brought onto the property, including the parking lot.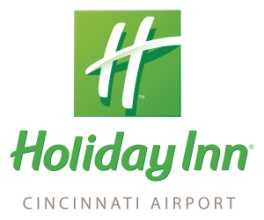 Holiday Inn - Cincinnati Airport

The Preferred Hotel for Xtra Innings Sports Park
1717 Airport Exchange Blvd.
Erlanger, KY 41018
Hotel Phone: 859.371.2233 * Reservations: 859.746.5608 * Group Sales: 859.746.5612
Contact molly.fruin@hicincinnatiairport.com for Personal Assistance with Your Group!!